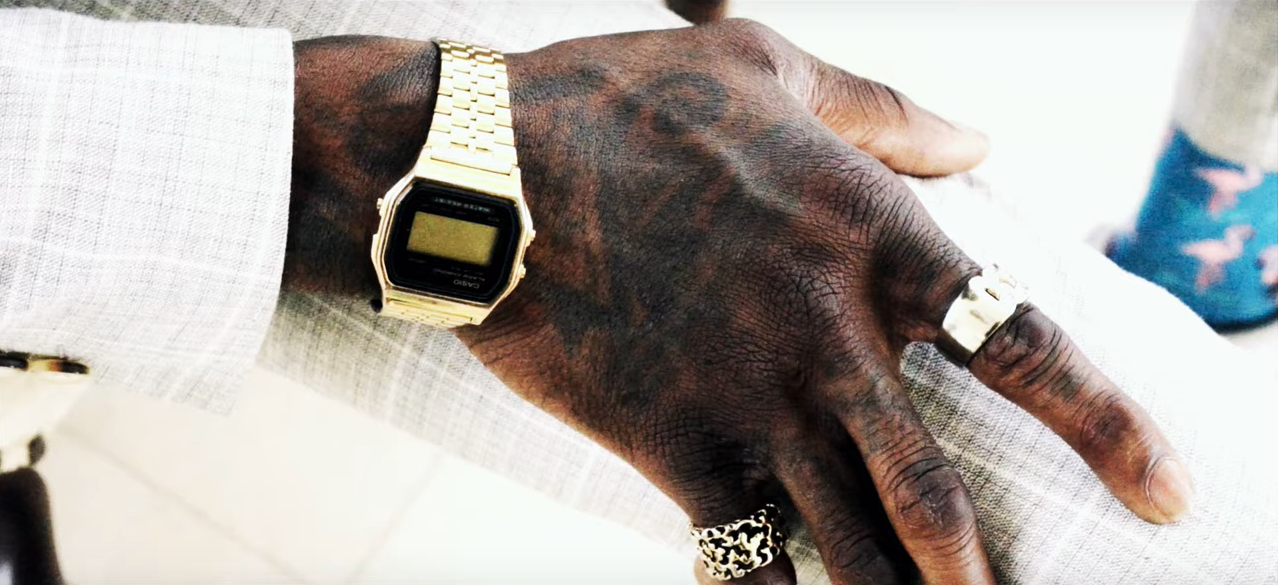 INTERNATIONAL URBAN MUSIC EDITIONS
ISSUE 14
For this issue, we wanted to shed light on the culture of Chi-town that highlights the interaction of the people who are from there may only understand the lingo and the common situations that youth experience being raised up on the south or west side of Chicago hoods. The best person who can showcase that Chicago experience would be Korporate, the next generation of comedy, music, and business. "On God!"
ISSUE 12
This issue represents urban model life, culture, and how it has influenced the direction of art in this current era of entertainment. We really wanted to give you guys something to talk about and show how the industry has created such a strong link internationally and amongst various cultures. With fea-tured talent from Melbourne, America, and Canada, our main goal was to show how connected we all really are in this culture.
ISSUE 11
This issue has been an interesting one to put together by far. It was done quite remotely from our satellite office in Hawai'i' yet with the same feeling of unrelenting grind that is always present with production. This issue represent urban life, culture, and how it has influenced the direction of art in this current era. With featured talent from Melbourne, Chile, America, the UK, and Canada, our main goal was to show how connected we all really are in this culture we call the arts.
I N T E R N A T I O N A L U R B A N M U S I C E D I T I O N ISS 14:
Korporate
Young Pharaoh, Victoria prince, Brugie Badd, Bodi deeder, misfitz lane, DeanKelly
ISSUE 10
To celebrate our first international fashion edition, we're kicking it off with #MELBOURNECHICAGO featuring Australian front cover model Sophie Fish and designer Yang TC : 2014 Fashion Masters graduate. Clearly, a force to be reckoned with in the emerging designer market, we met Yang at First Kiss Fashion Show last year and from the first time we saw his garments, we knew we had to feature him in an upcoming issue.
Special ISSUE
The boundless journey for LEVEL-UP! MAGAZINE's Cover Girl Competition climaxed Saturday, April 12th, at Bridgeport Art Center. After an impelling casting call, six beautiful models were chosen to battle it out on camera for the front page spot. Models Patrice Julion, Emily Agyeman, Charlotte Walker, Saavedra Lewis, Whitley Grant, and China (Anjani Spruill) showed their passion and hunger for the front page through their fierce attitudes at the spread photo shoot.
URBAN WASTELAND ISSUE
We're proud to present our first exclusive fashion edition! Our goal for this edition was to bring forth a group of talented designers in Chicago that have awesome brands, a drive, and most important, passion for their crafts. The fashion industry in Chicago is becoming interestingly popular and some of the most important people who make brands stand out are MODELS! We were very fortunate to have cover girl Bonnie May so effortlessly represent the Urban Wasteland Campaign and have such an important role in the direction of this edition. - British Tracks | Editor-in-Chief
CHICAGO CLASS
Exclusively shot by Mr. Tracks Photography (CEO) with an ode to the community, the Chicago Firehouse Community Arts Center, a gem on the West Side of Chicago was host to positive vibes, smiles, and serious talks about the future of music in Chicago. We also had the expertise from Phil Jordan of Church and State Films to capture all the candid interview moments with Ariel Hamilton on behind-the-scenes.
ISSUE 6
The Youth Star Edition Cover artists St. Millie | Calez | Mon$ter Mike This issue highlights young independent artists in music, art and fashion. Explore the tasteful elements in the arts.
Iss.13 Cover Artist Austin Fillmore Reaction to Iss.12
Come One, Come All
SUBMISSIONS
Print is Still Alive
The magazine
Features
From fashion commercials, editorial shoots to behind the scenes videos, we bring you featured models that we highlighted from around world. So, if something catch your eye, don't be selfish like & share it!
ISS.#12 - LANA J.
Desert walk in Phoenix, Arizona with celebrity model and host Lana J. Directed by International creative director and publisher Mr.Tracks.
AUS - EBONY PARKER
Melbourne, Australia model Ebony Parker editorial shoot with Mr.Tracks along with fashion creatives.
Iss.#11 - Chayna doll
Featured Melbourne Model Chayna Doll in our Exclusive International Urban Music Edition w/ cover artist ASA ASA. Be share to grab your copy.
Melbourne Chicago
#MelbourneChicago fashion edition highlights feating cover model Sophie Fish and designer Yang.
MELBOURNE Story Event
Stache & Dolls fashion Show Launch Party. Photographer & Video: Mr. Tracks Director: Kayemm Que Models: Angel, Dominque, Jacinta, Monique.
CASTING Melbourne
Behind the Scenes of LEVEL UP! MAGAZINE #MELBOURNE Casting Call.
Video shot by Stacey Johnson.
Exclusive interview with noisemakers Baro and Charlie Threads. Straight outta Melbourne Australia, these rap artists discuss their experiences performing at Melbourne Music Week and how it feels to be recognized for their music as teens fresh out of high school.
Melbourne, AUS, we interviewed 17 year old Sydney hip-hop artist Lostkeyz. Check out the interview and learn to know the individual style and personality that Keyz represents.
Partners and Affiliations